WHAT YOU SHOULD KNOW ABOUT THE NEW EN 16282-7 STANDARD FOR KITCHEN FIRE SUPPRESSION
The new technical standard helps harmonise legislation across the industry by creating consistent hazard classifications, performance testing and service and maintenance guidelines.
The standard moves the restaurant industry toward more effective commercial kitchen fire protection helping to better safeguard valued people, property and business.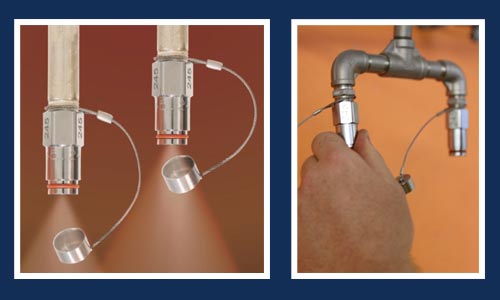 Global Piping
Global Fire Systems use only stainless steel for the whole system discharge pipe network. Many other distributors use chrome plated pipe in the canopy or where it is visible, and black iron pipe above false ceilings and in plenum areas.
Corrosion can build up on the inside of pipe work that is not stainless steel, inhibiting or totally blocking Ansulex from discharging in a fire situation. This could go unnoticed during routine maintenance and prevent the system from successfully suppressing the fire in the event of a fire.
System Overview