Our Engineers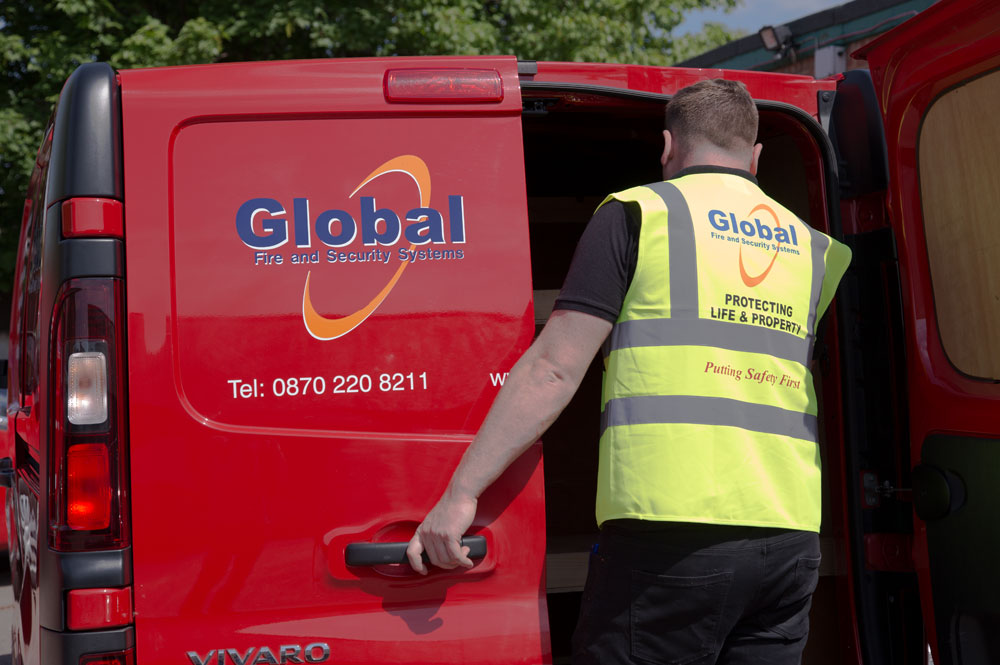 Engineers are located in strategic areas throughout the United Kingdom to provide national coverage and are subject to company induction and ethos training.
All our engineers are CSCS Accredited, Asbestos Awareness certified and trained by worldwide leading manufacturers.
Our electrical engineers maintain, repair and modify a wide range of fire & security disciplines:
Automatic Fire Detection Systems
Emergency Lighting and Central Battery Units
Portable Fire Extinguishers / Signage
Security & CCTV Systems
Voice Alarm/Public Address Systems
Fire Telephones & Disabled Refuge
Our mechanical engineers are trained on:
Ansul R102 and Ansul Piranha
F Gas Regulations
BAFE Extinguisher Maintenance
Room Integrity Testing
Watermist
Inert and Chemical Blend Gaseous Fire Suppression Products
The Global Maintenance Service:
Dedicated small works teams throughout the country
A Dedicated Canary Wharf engineering team and Certified disposal of waste products team
Our service desk consists of dedicated account managers and administrators for all key customers
Mentor 'CASH for Windows' logging system used to keep track of of all customer events; faults, routine maintenance, and any other requests
On-call application provides real-time integration to the Field engineering team via the engineer's PDA.
Our service Management software is seamlessly linked to our SAGE accounts system to generate all required documentation.
All dedicated account managers and service administrators are trained on PRONETT & various other portals and client web-based service management software applications.
Escalation procedure in place for any incident generated.