---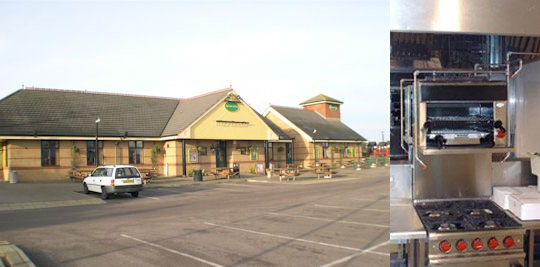 Project Overview
Large UK public house chain – 3,500 outlets, Insurance led project to install Fire Suppression Systems throughout estate, Global have currently installed over 1000 systems. In a ten week period we installed over 200 systems.
---
Research/Solution
A Fire broke out in a Salamander Grill at 4:40pm and the Kitchen was evacuated. The ANSUL suppression system activated and successfully extinguished the fire. This activation now leaves the system empty and in need of refilling.
---
Implementation
The pub called our on-call Maintenance Engineer who arrived on site at 8pm. The system is re-filled and re-charged and back protecting the kitchen in the space of 3 hours and 20 minutes.