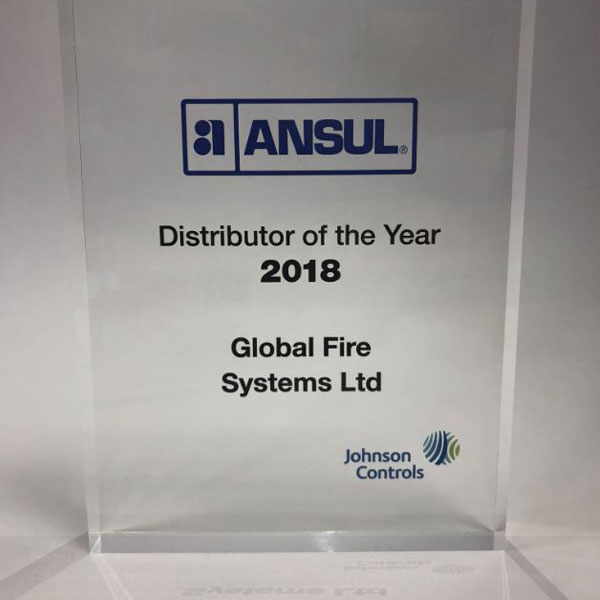 Global have been a distributor of Ansul Restaurant Fire Suppression Systems since 2001 and have grown to be one of the largest in Europe, offering the highest quality of design, installation and servicing.
We were recently awarded the Distributor Of The Year for Ansul Fire Suppression Systems for 2018.
Global Fire and Security Ansul Distributer Certificate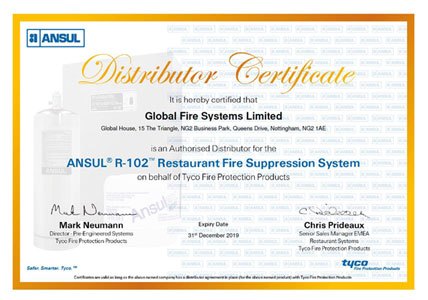 All Global operatives who work on the Ansul systems from designers through to installation and maintenance engineers hold current Ansul certification. To become certified, our operatives must sit a two day course held by Ansul themselves. The course includes a written examination and must be repeated every three years.