NOVEC 1230 SAPPHIRE SYSTEMS
Overview
Novec 1230 is the active component of the Sapphire System. It is a liquid at room temperature allowing it to be transported economically and without restriction.
Clean Chemical Gaseous suppression systems generally consist of a detection and activation system linked to a pre-determined store of gas. When fire is detected the release of the gas is initiated. Systems are most commonly 'total flood systems' meaning that the whole protected risk area is filled to achieve a specific design concentration suppressing the fire. 'Local application systems' are also available to discharge gas directly at a specific risk.
How does chemical gas suppress fire?
Chemical/Synthetic gas suppresses fire by removing the free radicals or heat element of the fire triangle. As chemical gases such as FM200 or Novec 1230 work by chemical reaction rather than oxygen reduction, there is a saving in the amount of agent when compared with inert gases. This can reduce the foot print required when available space is tight.
Replace Your FM200 System Now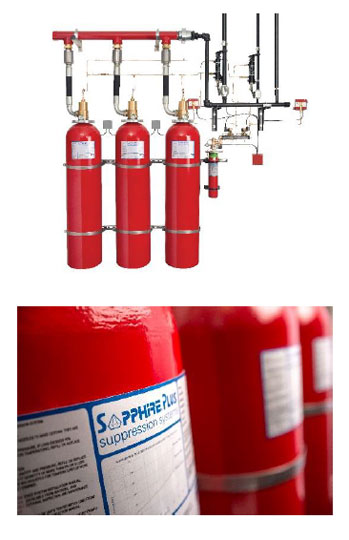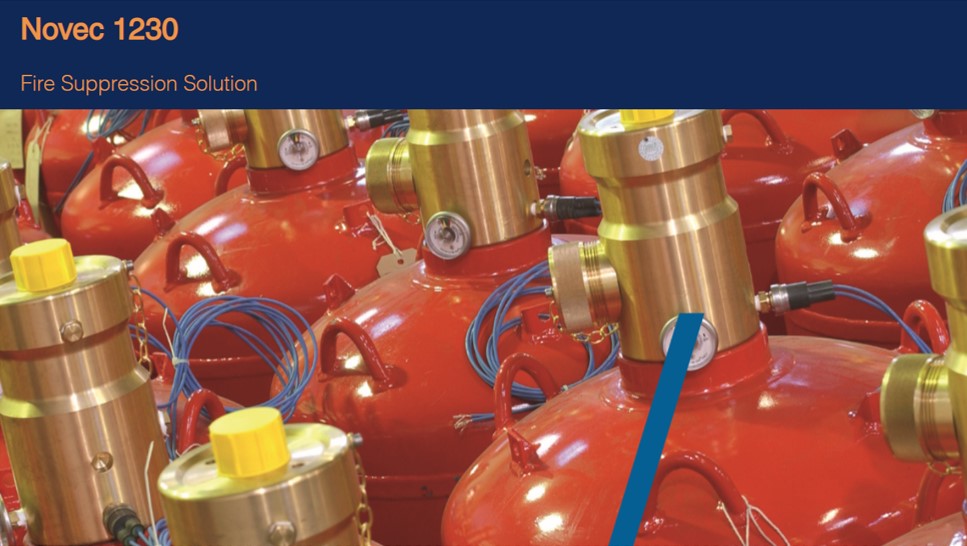 Environmental Advantages of Novec 1230
HFC-227ea Gases
Average Single System Discharge =
Emissions equivalent to 1.2 million kg CO2
Novec 1230 Gases
Average Single System Discharge =
Emissions equivalent to 401 kg CO2